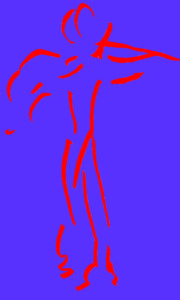 L'Histoire du Soldat
A Masterpiece by




Igor Stravinsky and




Charles F. Ramuz
Directed and Choreographed by
T. Daniel & Laurie Willets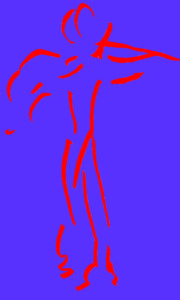 L'Histoire du Soldat
2018 marks the one hundredth anniversary
of this masterwork of classical music.
L'Histoire du Soldat is powerful Music by Igor Stravinsky. And, a powerful story by  C. F Ramuz. And, with  the powerful rendition by Artistic Directors T. Daniel and Laurie Willets creates a experience for the audience that is exceptional.
What makes Artistic Directors T. Daniel's and Laurie Willets' renditions of L'Histoire du Soldat so poignant is their use of Mime to visualize the internal struggle of good and evil as manifested in the embodiment of the Devil and the Soldier.  This internal struggle to be visibly portrayed on stage in the movement of just one mime. When the final drumbeats of Stravinsky's music echo in the hall, the audience has experienced the solo mime visually bring to life the struggle between the soldier and the devil – the silence in the hall is deafening and only broken by the thunderous applause. 
T. Daniel Productions
A Concert Version
of L'Histoire du Soldat! 
Performed with musicians from an orchestra,
A narrator provided by the orchestra and
Visual music by T. Daniel Productions!
The Concert Version of L'Historic du Soldat
 has been performed with the
Chicago Symphony Orchestra 
Chicago Pro Musica
Cambrai Chamber Ensemble
and
with other renown musicians!
T. Daniel Productions
A Stage Version
of L'Histoire du Soldat!
T. Daniel Productions will celebrate the Centennial Anniversary Igor Stravinsky's and C. F. Ramuz's "The Soldier's Tale" by creating and performing this unique drama using Mime, Music and Words for the stage.  This is a classic tale of "good and evil", of a soldier who exchanges his soul (his fiddle) for unlimited wealth (Devil's book). To regain his soul, he, finds love, battles the devil and takes back his fiddle. However, there is a condition to his success: he must never return home. Only he does and is forever lost to the devil. Our production portrays the story through sublime unparalleled human movement,  Narration and Music.
These performances will be an exceptional celebration this iconic work!
We need your help to make our celebration possible...
Please Donate!
Thank You!