Shadows of a Mind
Conceived  and Choreography by
T. Daniel & Laurie Willets
Metaform Images by
Etienne Bertrand Weill
Music by
Tangerine Dream
Shadows of a Mind is an exploration of the imagination.
This unusual work of Art and Mime is a collaboration between Etienne Bertrand Weill, Laurie Willets and T. Daniel with Tangerine Dream. The photographic images by Weill are strikingly beautiful and with the movement of T. Daniel, a true dialogue is developed between moving images and human movements, one that draws the audience into this superb, creative work of Art.
Shadows of a Mind has been performed throughout the United States, Europe and Asia.
Shadows of a Mind was the first theatrical use of Etienne Bertrand Weill's photographic images by America Artists. This was the first time, anywhere in the world, that Weill's Metaforme Images were presented in this unique manner.
Shadows of a Mind was created using an analog projection system. In 2016, with the help of Ken Carl, Srdjan Savic and the expertise of filmmaker Mirko Popadic, the digital version was created and premiered at Indian Boundary Cultural Center in Chicago, Illinois.
Etienne Bertrand Weill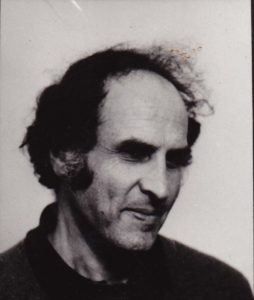 was an excellent photographer! And, while not a mime he is an important part of Mime's history. Almost all of the early photographs of Marcel Marceau, Etienne Decroux and Jean-Louis Barrault were taken by Etienne. He also photographed Jean-Paul Sartre, Hans Arp, Eugene Ionesco, and the fantastic dance choreographer Maurice Bejart. 
Wanting to capture the movements of the body lead Etienne to search for a way to capture the music he perceived in a photograph. Conceiving of mobiles made from wire, glass, wood and color filters, he lit them and photographed the movement. These unique photos of moving light patterns are the foundation of Shadows of a Mind. However, what Laurie Willets and T. Daniel imagined challenged Etienne to develop one more method, which he so did so expertly.
Tangerine Dream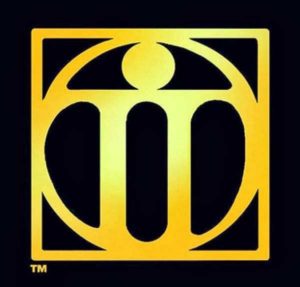 Tangerine Dream, seven time Grammy nominated European band, uses high-end modern technology to create electronic music that is hard to fit into any given musical style. When Edgar Froese founded Tangerine Dream back in autumn 1967, he had a visions to discover new sounds and musical techniques. At a time when electronic instruments were widely misunderstood and an independent music industry was virtually non-existent, Tangerine Dream became recognized as the pioneers of a new instrumental music and introduced new sounds, sound effects and production techniques. T. Daniel "discovered" their music while studying with Marcel Marceau in Paris. When Laurie and T. Daniel created Fantasmia and Shadows of a Mind, they knew they needed to used this exciting music. Froese gave them special permission to use the music. Unfortunately, Edgar Froese passed away in 2015. While a new production to honor Edgar is in the works, Shadows of a Mind stands as a testament to the creative forces that Edgar, Etienne, Laurie and T. Daniel had to create such an outstanding work of Art.
Partake in creating more production like Shadows of a Mind
Give a Little...
by Donating Today!
How grateful we are, thank you.